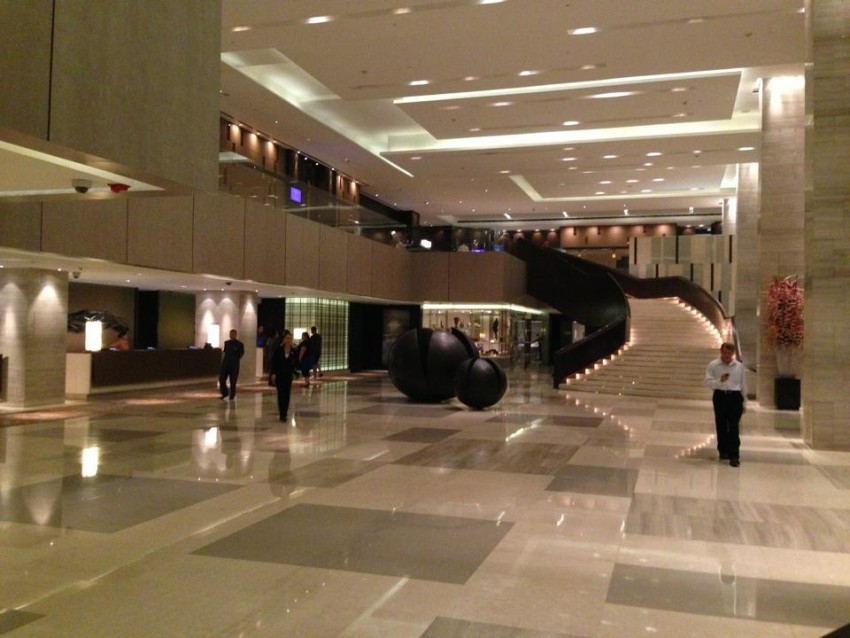 Property: New World Makati Hotel, Manila, Philippines
Stars: 5
Dates(s): 22 October, 2014 – 24 October, 2014
Nights: 2
Room booked: Newly Renovated Deluxe Room Twin
Room received: Newly Renovated Deluxe Room King
Award stay: No
Rating: 2/5
I stayed at the New World Makati in one of the "newly renovated" deluxe rooms in my most recent trip to Manila and had a pretty bad experience. The most significant problem was that the air conditioners did not seem to be working, and the hotel rooms were endlessly sticky from humidity and the air was thick and muggy, creating an extremely uncomfortable environment for the duration of the stay. The sterile and cold executive club lounge ("Residence Club") had little offerings, and at the end of the stay we were charged additional mystery fees. New World Makati was one of my worst hotel experiences of 2014.